I write this as a matter of urgency and one that I am clearly passionate about. I have worked in the Personal Training Industry for now nearing 20 years and in my time have never seen such a massive number of Personal Trainers in the industry. Sadly many are severely under skilled, many desperate for work and/or clients as the multitude of certificate 3 and 4 courses on offer continue to churn through and spit out way too many underqualified Personal Trainers with the promise of an abundance of work and the matching reality that it is not easy at all!
At the higher end of quality and with the true focus on the client and them achieving sustained positive change, success and results; it is not a problem attracting the right clientele with the mindset of quality, passion and experience counting for everything. We have enough clients to see us continue to grow and expand and this is only getting stronger as people are starting to understand the difference between the good and the bad.
Sadly though at the other end of the market and all the way through we have a cheapened end of what Personal Training is all about. With trainers charging as little as $20-$50 for a session and all competing for what is not an open-ended pool of people lining up to find a trainer, the standard of Personal Training and the overall service provided is appalling. I see this on a daily basis as I am immersed primarily in mobile Personal Training and going to people's apartment gyms and outdoors. I see the "cheap" end of Personal Training, the numerous "boot-camps" in parks and don't get me started on the litany of 24/7 gyms now flooding the gym market (Anytime, SNAP 24/7, Zap, etc.) and in time will see so many people "guessing" and "following" others on how to perform certain exercises. Click here for a quick safety message when in the gym.
The 24/7 gyms whilst allowing people to slip in and out at anytime over the course of a 168 hour week, they are also doing so on the mere fact that they are cheaper than a traditional gym! Whilst this may be the case in $ terms on a weekly basis, the long-term cost of this is an increased potential for injury, poor injury and much wasted time when in the gym with no specific guidance and detailed program design based around your actual injuries, pre-existing injuries, posture, limitations, gym experience or your actual goals. You will likely then need to pay extra for someone to design you a program, actually personally train you or seek a physio to treat your injuries now or down the track and on-going.
Why do I write this article you may ask????
The reason I write this is one major one and it has been something that I have been trying to do for a long-time. I sincerely hope that you can help me spread my message and here it is:
If the Personal Training and Fitness Industry is not going to really stamp out poor quality Personal Trainers and course providers that are there ultimately to just churn through as many students as they can and knowing full well that as little as 10% will come out of the course and enter or stay in the fitness industry for more than 12 months, then I am hell-bent on educating the consumer to choose wisely their Personal Trainer. Do your research and compare. Pressure your Personal Trainer to step up their standard and do NOT accept mediocrity.
You are parting with your hard-earned money for 60 minutes of your time and you are also paying for your trainers service and their time. Please ensure that the service provided either matches your expectations or better still – exceeds your expectations!!
I am supremely confident in what I and my team of hand-picked trainers – Sarah and Daniel – deliver and yes we may be a little more expensive than out oversaturated market of Personal Trainers that we are competing against but we deliver on value and results. We strive to exceed a clients expectation and as our clients would attest, we 99% of the time deliver on this.
I attach here our clients verbal testimonials for what we do and ask you to reflect and see if that is how you feel about your PT experience?
I attach here a 12 point checklist on what to look for if looking for a Personal Trainer for the very first-time or if you have one already to critique them against the checklist and then urge you to challenge them if they are not meeting the standard.
One last thing to ponder and that is how you value and select the price of your Personal Trainer and relate this to time and results. I had a client the other day ask me to refer them a physio that was close to where they lived (Southbank), I told her I could do that but the physio may be ok BUT I have a sensational one in mind that is a 15 minute drive away that will diagnose and treat your chronic knee injury (inherited from years of Step Reebok back in the 80's) and relay back to me what we require to adjust and/or focus on with her training or she could see a local one just a 3 minute walk away but I couldn't vouch for the same level of service/value.
Being the educated and smart woman that she is, she weighed up the option and elected to drive and take out the extra time to see the BETTER person for the job.
This should also be the same rationale for selecting a Personal Trainer. Do you want results or do you want to have a Personal Trainer just so they can push you hard within the session? I hope you answered that by choosing the former.
Remember this: 2-3 Personal Training sessions a week at $50 a session is in my opinion nowhere near as valuable as spending $80-$100 a Personal Training session and doing as little as one actual session a week but have that trainer plan, monitor, structure your entire week, give you the true service that you need with accountability and structure. Don't forget that regular weekly trips to and from the gym or park may take you 10-30 minutes each way and time is money, so in the end if selecting on price alone and one trainer charges $80 and hour and they come to you and you choose (on price alone) to go to them adding a 20 minute trip in the car each-way for $70 a session – is that value?
So please help me improve the standard of Personal Training both state and nation-wide and in the process get yourself the results you deserve for the time, effort and money you are putting into it. Then we are both happy 🙂
Justin Moran
Managing Director
Just In Time Personal Training
0411 798 934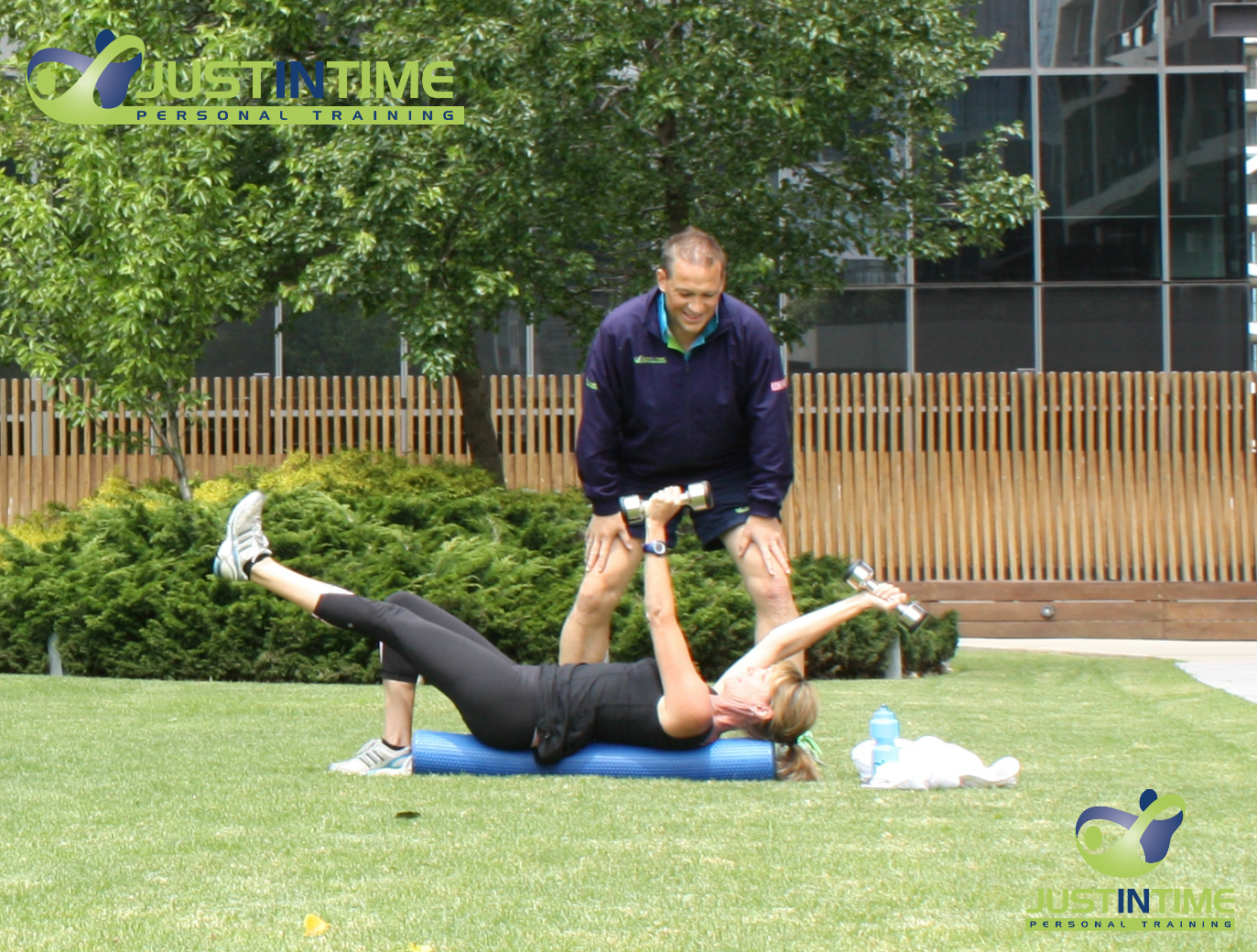 https://www.justintimept.com/wp-content/uploads/2017/07/newlogo_03-300x70.png
0
0
Justin Moran
https://www.justintimept.com/wp-content/uploads/2017/07/newlogo_03-300x70.png
Justin Moran
2015-08-07 16:13:22
2017-08-08 23:23:57
Please HELP me improve the standards of the Personal Training industry within Australia!