I write this post in utter dismay. Does the role of a Gym Instructor actually exist anymore?
Traditionally your gym membership covered at the very least a young and somewhat personable Gym Instructor that would "walk the floor", design gym programs for you, do program show throughs and follow ups as well as provide technique pointers and generally offer any member any required health, nutrition, wellbeing or exercise education. It was all part of the deal of joining a gym.
Sadly with the Fitness Industry all focussed on profit and minimising costs, what it has forgotten about along the way is you, the paying customer. Service is almost a thing of the past and if you want anything other than just access to an array of gym equipment, sweat, mirrors, music and fans to cool you down you have to pay for the privilege!
Today on my standard trip to my local gym where I am a member, I was there for my usual hour workout. Some fitness, weights, foam rolling and stretching. Not once did the "Gym Instructor" grace the floor with her presence, instead sitting behind a computer at the entrance desk the entire time. Saying that, it is not much different on any other day either.
The other things these "Gym Instructors" do generally, involve doing some exercise themselves, talking general chit-chat to locals and regulars or taking some fitness classes or Personal Training. Gone are the days of the "Gym Instructor' actually doing what the role is supposed to entail. Today one of the gym members was performing very poor deadlift form (I am not a fan of the deadlift itself – read more here) and no-one else was going to help improve his rounded back and straight-legged form so I took it upon myself as an "off-duty" Personal Trainer to help give him some advice and potentially reduce his likelihood of injury. But this is what the "Gym Instructor" is supposed to be there for. If they are not going to do this, then perhaps refer to them as admin or just bludgers sitting behind a desk offering little value to any gym members experience.
You see this is where the fitness industry and 24 hour gyms have got it all very wrong. They think that the only way to provide any level of gym instruction or health, fitness and wellbeing education is to charge members an additional surcharge for "personal" attention. If you want my help, advice or assistance, you had better be prepared to pay me over and above my hourly rate as a gym instructor or you can go to hell! That is not my way of seeing it but sadly it is for the majority of the industry.
I don't work in a commercial gym (thankfully), you see, I am a mobile Personal Trainer and have the luxury of working outdoors in parks, using first class apartment gyms or training clients in their homes all around central Melbourne but when in the apartment gym environment, if I see anyone needing help, advice or guidance I feel compelled to help. It is what I do and what was ingrained from an early age when I spent the first 5 years of my 20 years in the fitness industry as a gym instructor at the Brunswick YMCA. It has never left me and is almost always taken in a very positive and receptive manner from recipients. The question I ask of everyday "Gym Instructors" is why wouldn't you do this voluntarily? You are supposedly in the career that is your passion and you supposedly want to help people but yet only want to help if paid "extra" for your time?
The sad reality is often this attitude and behaviour comes from gym owners or big-chain gyms where you are given "sales" strategies to challenge all members to "up-size" to extra services such as Personal Training or specialist fitness classes. You have probably heard of "Fitness-First", which many refer to in the industry as "Finance-First". All new Gym Instructors/Personal Trainers are given a fairly thick book on strategies and systems to get members to pay for your services.. It is just plain wrong from how I was brought up and how I still see it these days.
The key is to just help and care for people. Give them what they need, help, offer advice and genuinely care. The rest looks after itself. When you are genuine and you offer value to someone, they will often then see the need that they may not have known was there and then acquire your services as a positive spin-off. No crap sales techniques required!
The other thing that annoys me with gyms is their requirement to have you sign up for minimum contracts. 6 or 12 months is the norm and trust me, this is not for your benefit but theirs. They know full well that the majority of gym members hardly ever use the gym. In fact, 3-5% of the population attend the gym more than once a week! They know that they are going to sting you for joining, start-up or registration fees and then do the same with an exit fee! This whole concept for me is bewildering. In my Personal Training business, it is my job to do any admin associated with you starting up if I want you as a client. Why should I charge you for my admin time? It is called service.
Play hard-ball with your gym, insist you will go elsewhere unless they void all joining and exit fees if they want you to sign up to direct debit for a minimum term. Ask them to have gym instructors that actually do something akin to the title they have otherwise go elsewhere! There are so many gyms and options now so look for flexibility. Remember this about you, not them.
With our Personal Training, we have no start-up or exit fees, clients can pay as they want and the only charges we have are cancellation fees for less than 2 or 24 hours notice (full-fee and half-fee respectively). That is the way it should be. Allow the person some flexibility and not tie them into something they may not want after a week, a month or even 6 months.
If you are a Gym Instructor or Personal Trainer reading this, please take all of this on board. If you are guilty of the aforementioned poor practice, do something about it and lift your game. As fitness professionals we are privileged to have a job that helps people change their lives. For some it will be physical, for others mental but for many it is the social interaction that makes the biggest difference. By you removing yourself from this because people won't pay you for your supposed "precious" time, you are missing out and maybe this just isn't really the career for you?
Thanks for reading!
Justin Moran
Personal Trainer/Managing Director
Just In Time Personal Training
0411 798 934
Follow us on:
Instagram – justintimept
Facebook – Just In Time Personal Training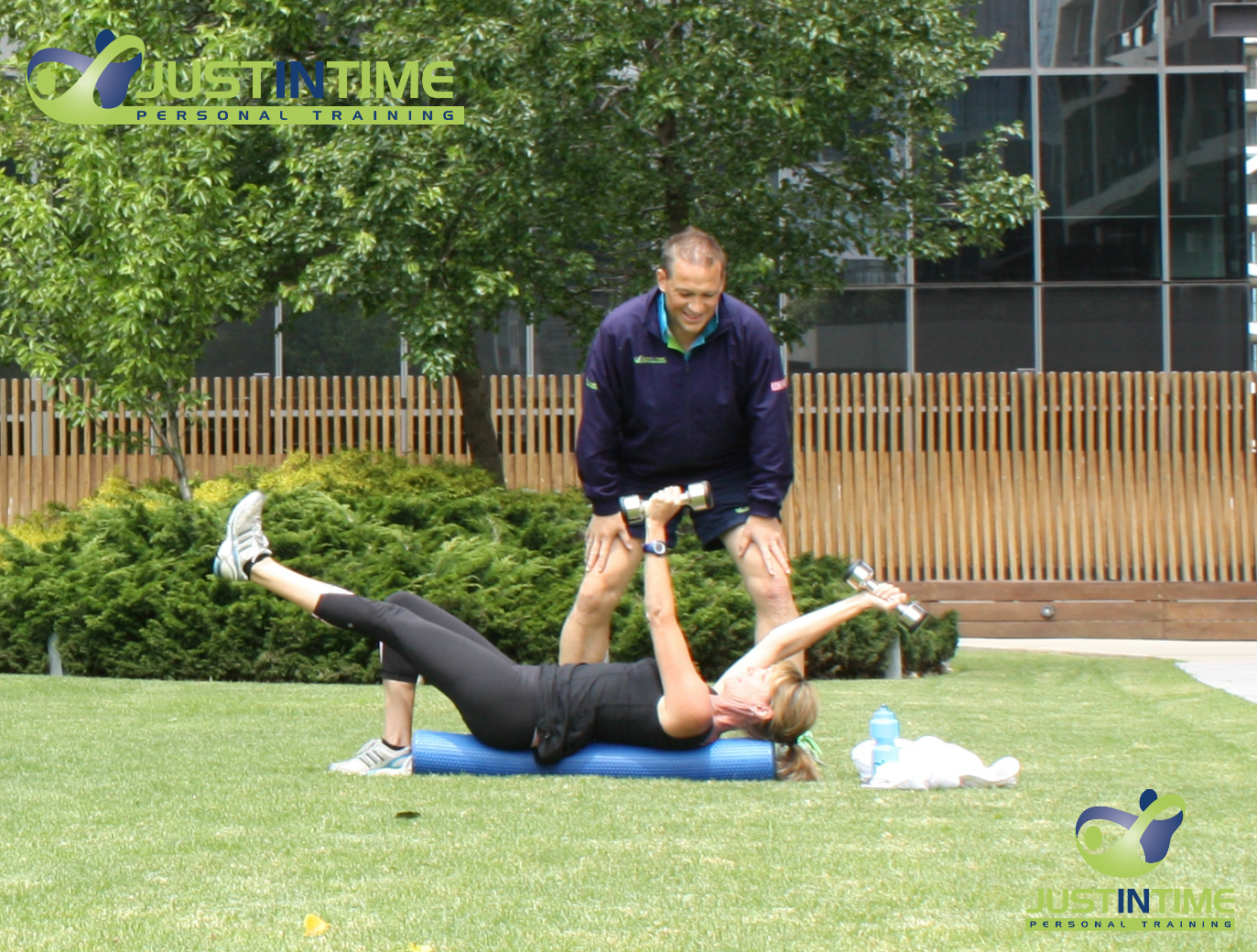 https://www.justintimept.com/wp-content/uploads/2017/07/newlogo_03-300x70.png
0
0
Justin Moran
https://www.justintimept.com/wp-content/uploads/2017/07/newlogo_03-300x70.png
Justin Moran
2016-10-21 17:42:02
2017-08-20 21:16:48
Does a Gym Instructor do anything anymore other than stand around and greet people as they enter the gym?